between the years of 1955 and 1960, photographer
o. winston link
travelled around virginia, west virginia, ohio and kentucky documenting the
norfolk and western railway
with stills, videos, and sound recording, capturing what
ray davies would call "the last of the good ol' puffer trains"
as the interstate highway system was being constructed and america's infrastructure started to depend more and more heavily on trucks and airplanes.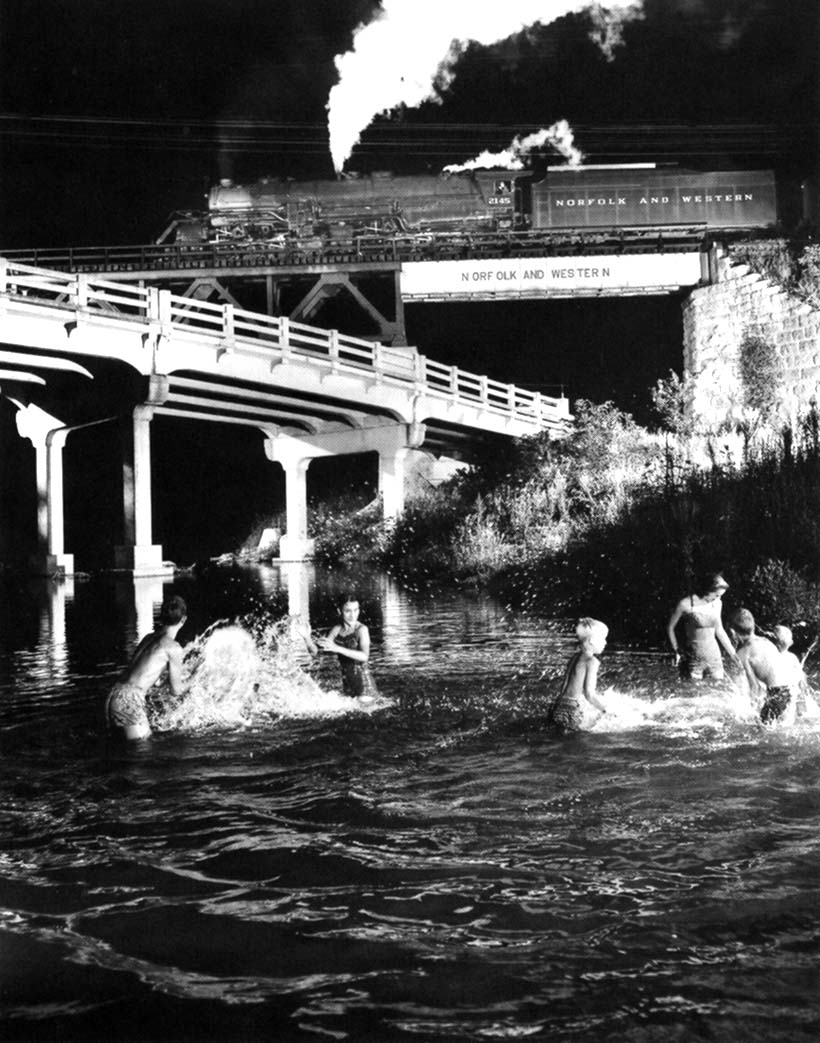 these are just two examples of his photography, which shows a real feel for lighting and a tendency to showcase his mechanical subjects along with their human counterparts. learn more about o. winston link at this
informative artist page
.
the real purpose of this post is to make available to trashcanbear readers the sound recordings o.w. link made during his five year project.
take a ride on the norfolk and western.